Toa's eCommerce Website Design
Toa's eCommerce Website Design is one of a kind. Our eCommerce website designers sure did awesome on it. Toa's variety of accessories are beautifully made to suit occasions and events. As such, a unique eCommerce website design that would complement her brand was needed. eCommerce website design often require good expertise and experience. Therefore, we dedicate our best eCommerce web designers on our projects. The Toa's eCommerce website showcases clean easy-to-use layouts. As a result, users are able to shop seamlessly on their devices. At DientWeb, the goal for us is always to balance good user experience with lovable design. Therefore, we ensure clear communication throughout the user interface of our websites.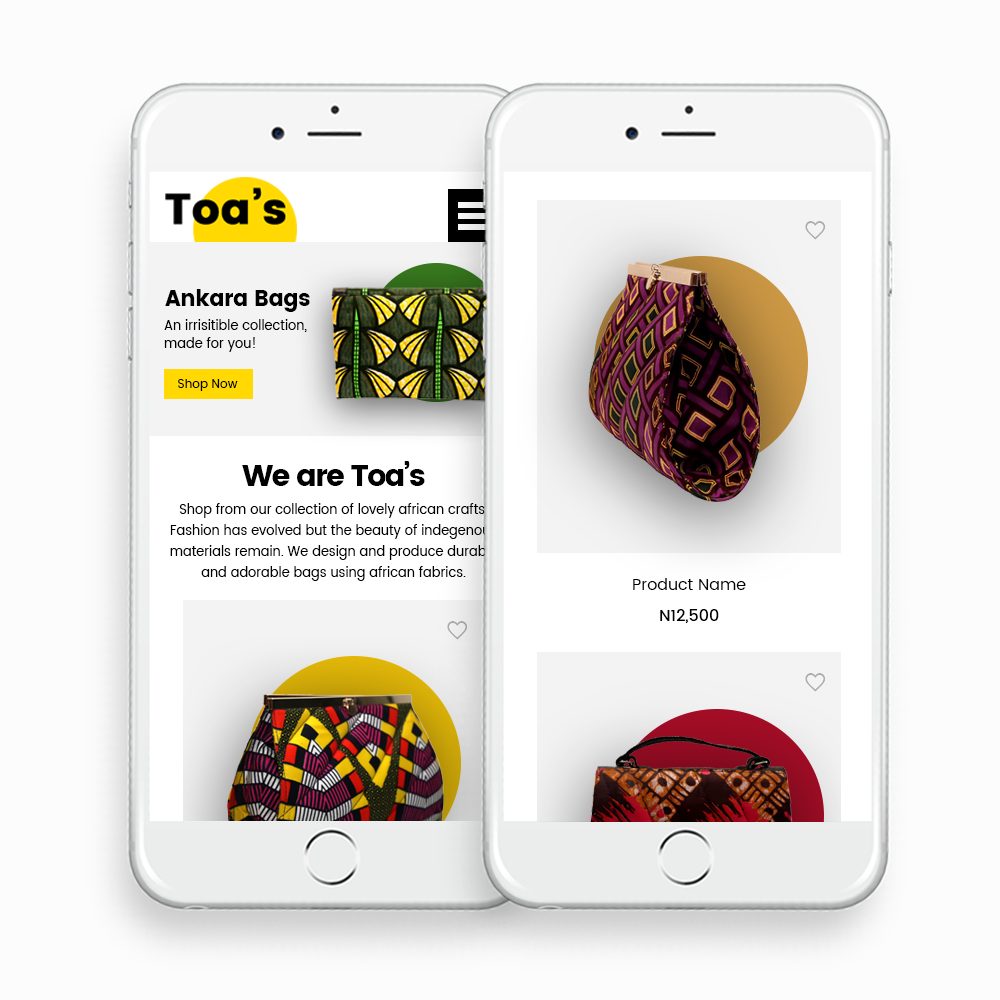 Need an eCommerce Website?
When you need an eCommerce website for your business, DientWeb is the place to be. We have a team of some of the best eCommerce website designers in Lagos Nigeria. The experience and expertise of our eCommerce designers are huge. We go the extra mile on every project to ensure success. Even after building your eCommerce website, we still remain your partner in business. You can count on us for Technical Support and Online marketing needs for your website. Do visit our Contact Us page to get in touch with us. You can request a free quote on our Request a quote page. We have lots of information you might need about our eCommerce Website services here. You can also check on our Corporate Website design services page. We have itemized a handful of the features you can expect on your website there.
Related Projects