Healthview Medical Lab Website
The Healthview Medical Lab Website design focuses on simplicity and usability. Healthview is a medical laboratory that provides affordable medical tests in Lagos. In this digital age, companies are continually seeking client's satisfaction. Hence the need for a website that supports user's access to Healthview services everywhere in Nigeria. Essentially, the website allows Health view existing and new clients to request her services with easy. From the checkup-plan page, users can easily decide on the test they need and and obtain to cost for it.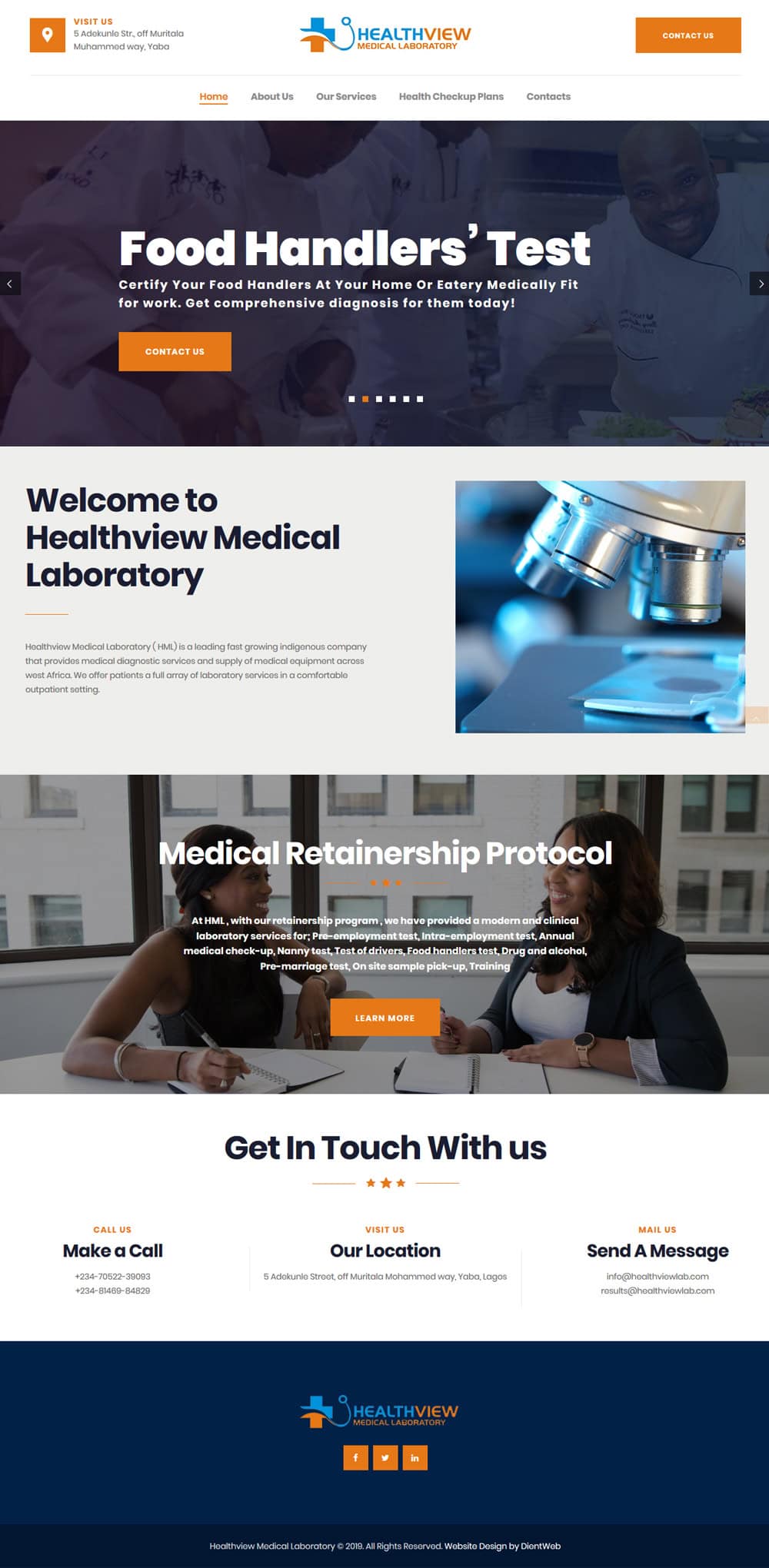 Website Design for Brands
Website Design for Brands requires the right expertise for it to be effective. Thus, it's always good to work with DientWeb. The Healthview Website showcases her brands to a larger customer base. As a result, patronage for her services has continued to grow. Making sure your website communicates clearly is essential. Thus, we are always keen on what's best. DientWeb has a team of some of the best web designers in Lagos Nigeria who are always ready to work with you. Beyond developing your website, you can also count on us for Technical Support and Online marketing needs. Contact Us here or check our Website Development page for more information. You can also use the form on our Request a quote page to get started.

Related Projects