HaddyBeauty Makeup Website Design
A Mobile Responsive CMS Driven Website Design for a Makeup Professional, a showcase of Beauty and Excellence in Craft. HaddyBeauty is one of Lagos leading Makeup and Gele services provider. Her services are simply Makeup and Gele hence the need to spell them out in an attractive, subtle but clear manner. DientWeb knew just how lovely images can be when it comes to showcasing crafts and employed the power of photography to tell the HaddyBeauty story. Of course, the resulting website is classy, modern and beautiful. See some of the screenshots below or visit www.HaddyBeauty.com for more. The HaddyBeauty Makeup Website Design is indeed very unique. This is why many of our clients have continually enjoyed working with us. We love to present every business as attractive and unique to prospects. As a result, we employ approaches that showcases businesses distinctively in our website designs.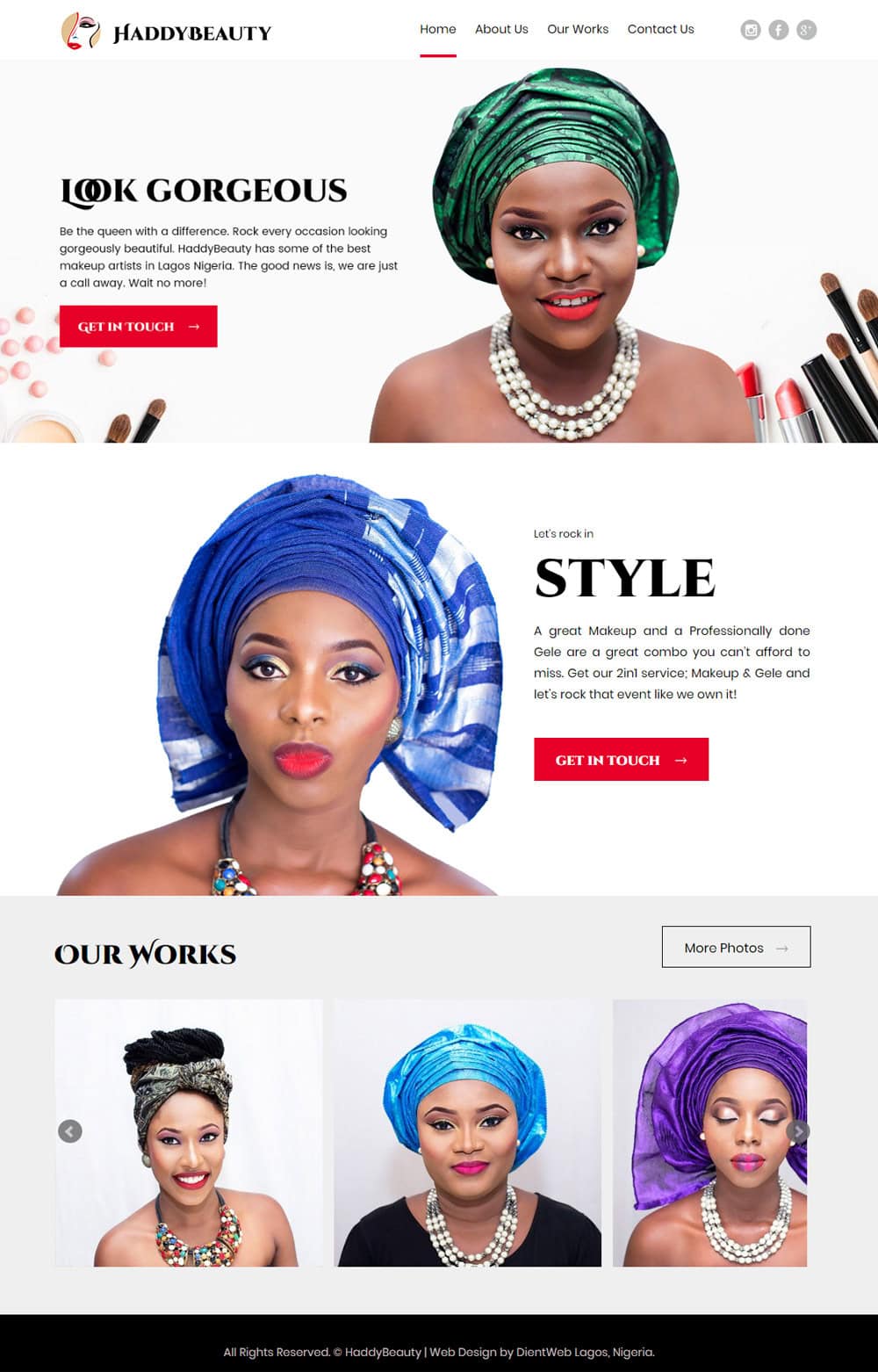 Need a Website for your business?
Let the whole world know about what you do and allow them contact you with ease. DientWeb has a team of some of the best web designers in Lagos Nigeria who are always ready to work with you. Beyond developing your website, you can also count on us for your Technical Support and Online marketing needs. Contact Us here or visit our Request a quote page to get started. Our Corporate website design page provides insights into lots of possible features for your business website as well. Also, you can check our eCommerce website design service page. We have itemized lots of features that you can expect on your eCommerce website there. Our website designers here in Lagos Nigeria are the best for your projects. Do feel free to talk with us soon. We look forward to working with you to meet your website needs.
Related Projects